« All Events - View as to month
2nd International Congress "Sports Cardiology 2021"
Friday, 10 Sep 2021

-

Sunday, 12 Sep 2021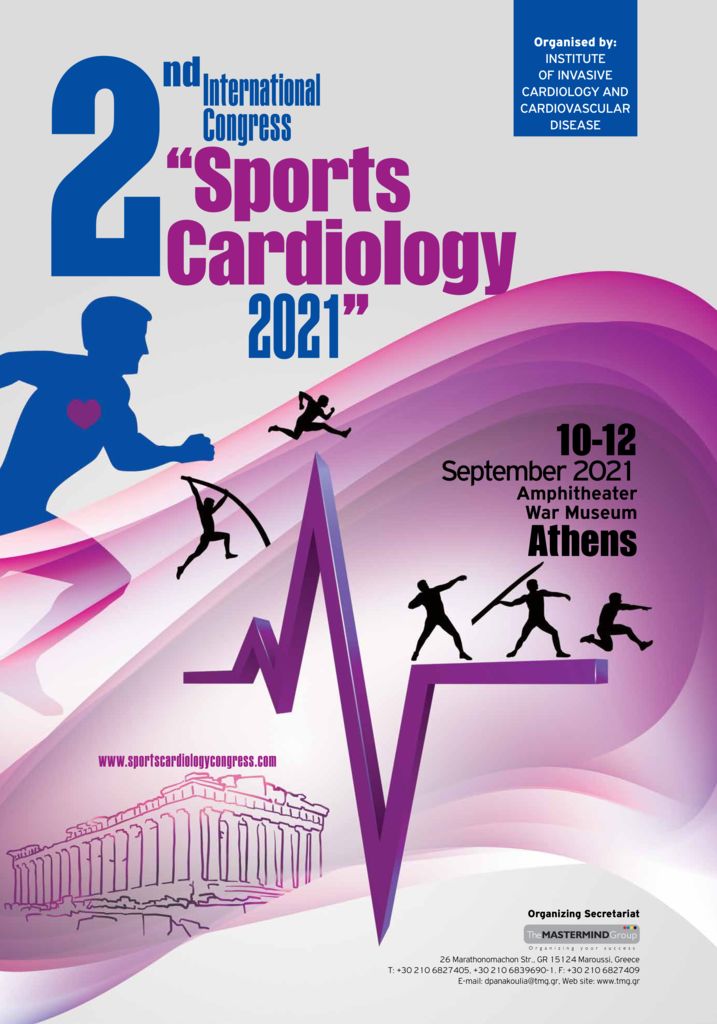 Official web site: www.sportscardiologycongress.com
Announcement
New date, 10-12 September 2021
Xορήγηση Πιστοποιητικού με 20 μόρια (credits) Συνεχιζόμενης Ιατρικής Εκπαίδευσης (CME-CPD)
Dear colleagues, friends,
I am pleased to invite you to participate in the 2nd International Sports Cardiology Conference 2021, which will be held at the Amphitheater of the Athens War Museum on September 10, 11 and 12, 2021.
The great response to the '1st conference in this emerging field of cardiology, in which many medical specialties are involved and a multifaceted approach and treatment is required, led to the expansion of the topics with an even fully-resourced scientific program.
Critical issues in cardiology will be discussed and analyzed at the conference, such as sudden death but also the general investigation of the effects of sport on cardiovascular health.
Highly renowned scientists from Greece and abroad are guaranteed to cover these issues by drawing, valuable conclusions about exercise and its effect on the cardiovascular system.
Yours sincerely,
The President of the Conference
Spyridon Papaioannou
Interventional Cardiologist
Director of the 2nd Cardiology Clinic
Athens Naval Hospital