« All Events - View as to month
5η Εκπαιδευτική Ημερίδα: ΟΜΑΔΕΣ ΚΑΡΔΙΑΣ & ΑΟΡΤΗΣ. ΠΑΡΟΝ ΚΑΙ ΜΕΛΛΟΝ.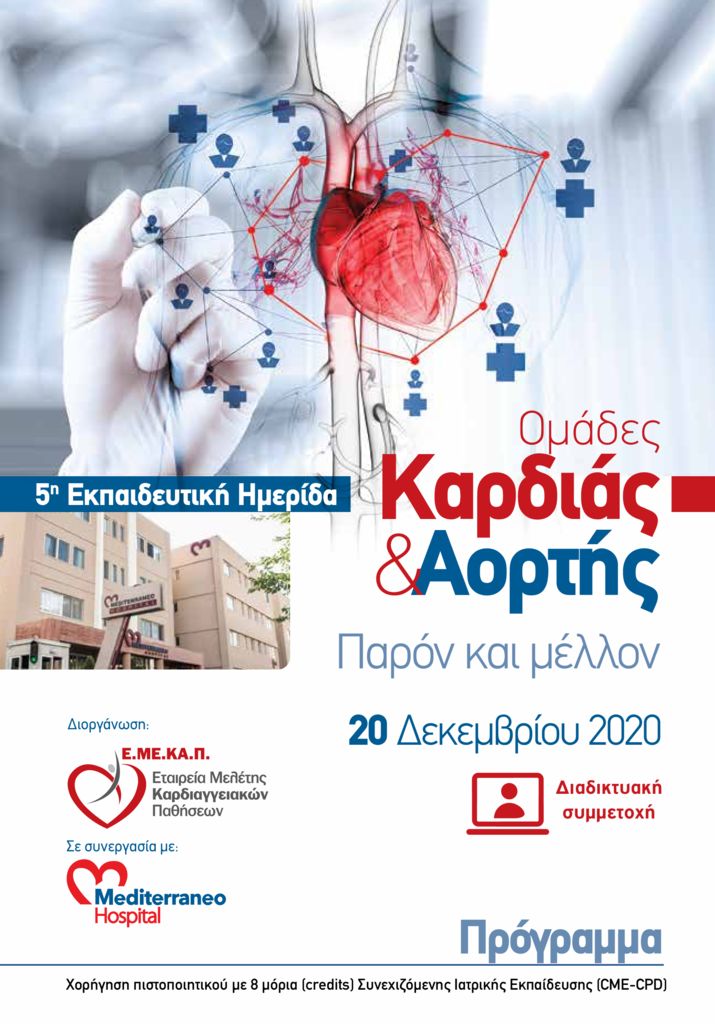 Announcement
The conference will be held online
New date, 20 December 2020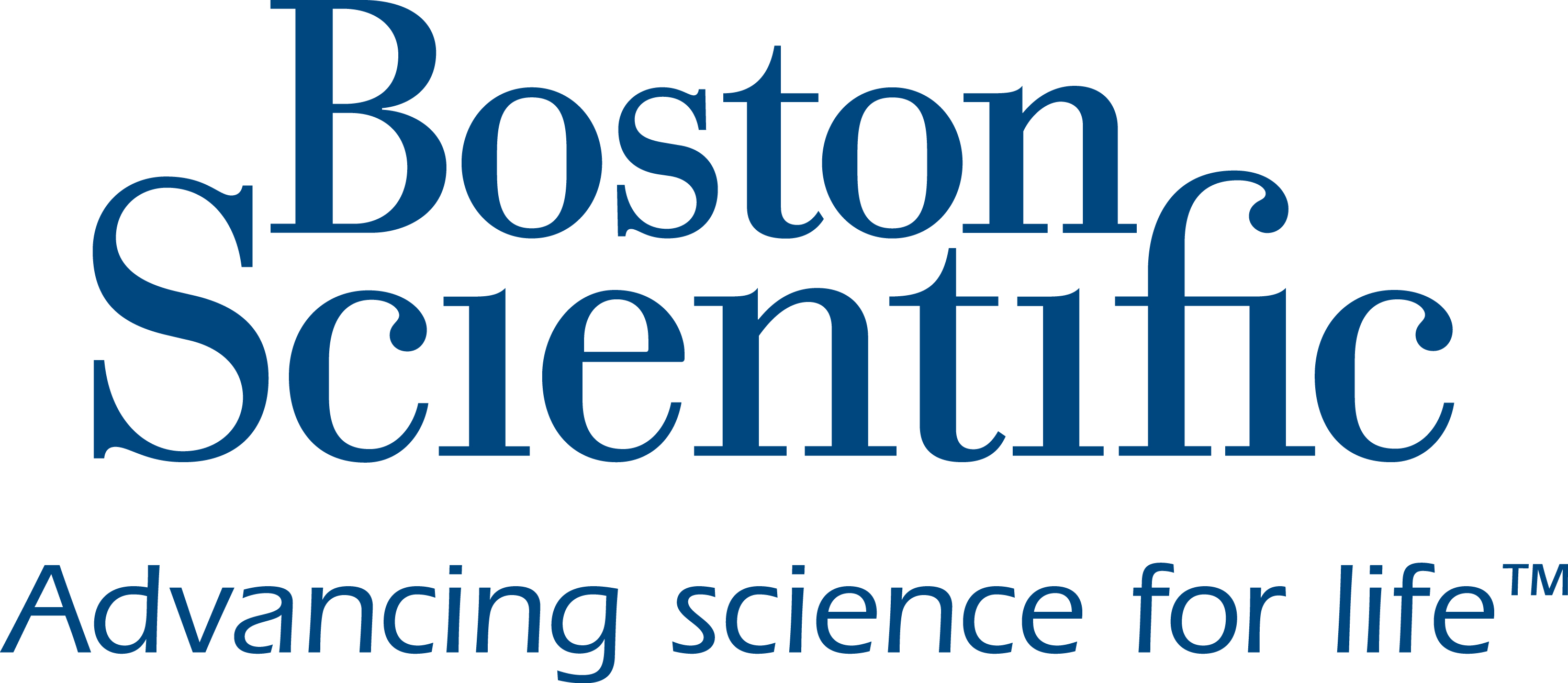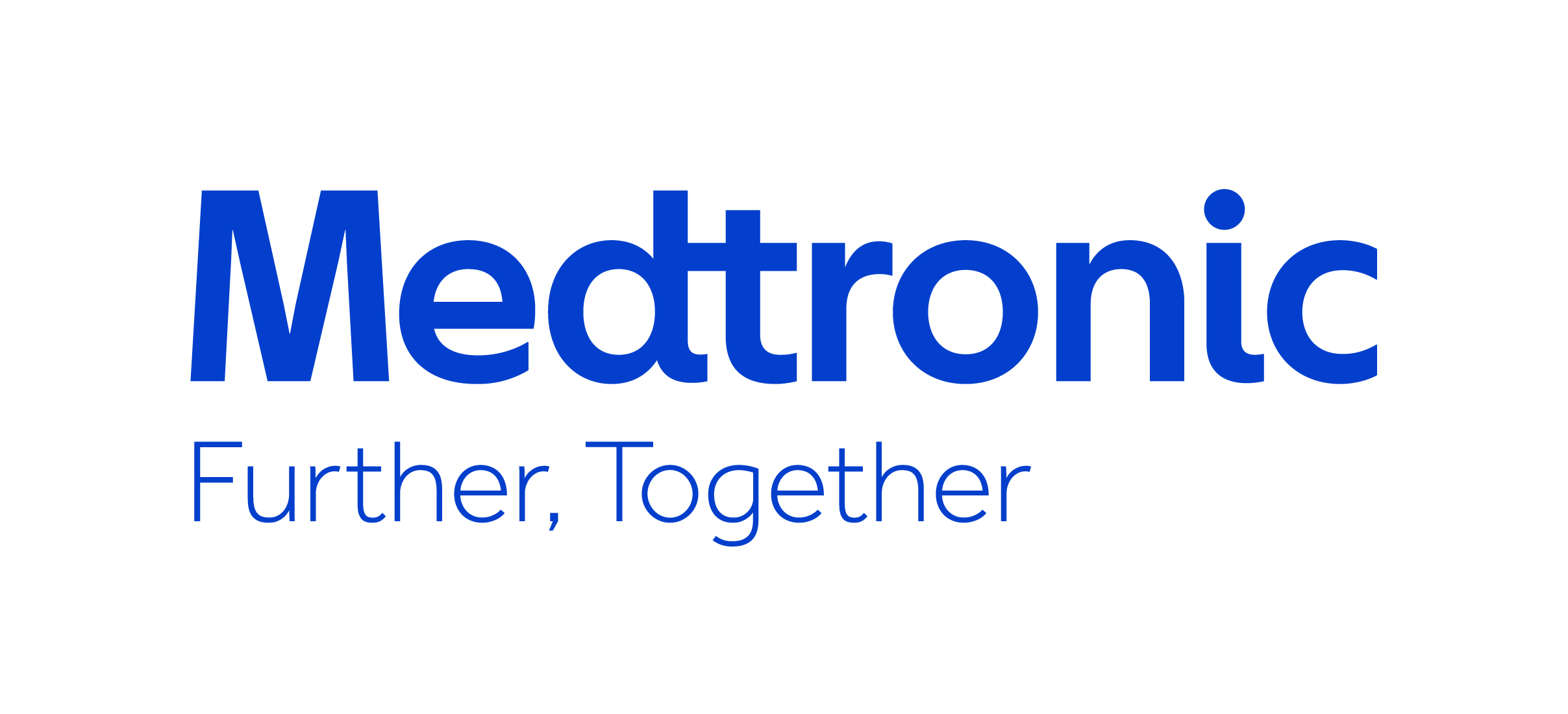 Η Εγγραφή στην Ημερίδα είναι ΔΩΡΕΑΝ
Xoρήγηση πιστοποιητικού παρακολούθησης με 8 μόρια (credits) Συνεχιζόμενης Ιατρικής Εκπαίδευσης (CME – CPD)
---
ΠΡΟΕΔΡΟΣ ΟΡΓΑΝΩΤΙΚΗΣ ΕΠΙΤΡΟΠΗΣ : ΑΘΑΝΑΣΙΟΣ ΜΑΓΓΙΝΑΣ
Χαιρετισμός
Αγαπητοί συνάδελφοι,
Το Mediterraneo Hospital και η Εταιρεία Μελέτης Καρδιαγγειακών Παθήσεων διοργανώνουν την 5η κατά σειρά Εκπαιδευτική Ημερίδα: «Ομάδες Καρδιάς & Αορτής. Παρόν και Μέλλον»
στις 20 Δεκεμβρίου 2020, αμιγώς διαδικτυακά.
Και η φετινή διαδραστική ημερίδα θα διατηρήσει σαν κύρια δομή τις παρουσιάσεις πολύπλοκων περιστατικών ασθενών με στεφανιαία νόσο, καρδιακή ανεπάρκεια, βαλβιδοπάθειες, απεικονιστικά διλήμματα, σύμπλοκα αγγειακά προβλήματα, διαταραχές της πνευμονικής κυκλοφορίας και συγγενείς καρδιακές παθήσεις.
Οι παρουσιάσεις θα συνοδεύονται από ερωτήσεις-απαντήσεις, σχόλια και συμβουλές (tips and tricks).
Η πολύτιμη παρουσία των συναδέλφων, που θα συνεισφέρουν τους δύσκολους κλινικούς τους προβληματισμούς, αποτελεί ιδιαίτερη τιμή για όλους μας και τους ευχαριστούμε θερμά.
Με την βεβαιότητα ότι η ενεργός συμμετοχή σας αποτελεί την καλύτερη εγγύηση για την επιτυχία της Ημερίδας μας, θα χαρούμε να σας καλωσορίσουμε και να γνωρίσουμε μαζί τις νεότερες εξελίξεις στο χώρο της Καρδιολογίας/Καρδιοχειρουργικής.
Με εκτίμηση,
Οργανωτική και Επιστημονική Επιτροπή